Does your office network have greater than 99.9% reliability?
Contact IT Solutions to see how you can join their long list of customers enjoying >99.9% network reliability.
Get a Free Consultation
Fill out the form below to receive a free consultation and learn how we can make your technology worry-free!
IT Services
We offer professional IT Support in Eastern Iowa and beyond.
IT Solutions is not in the Cloud.  We are right here in Eastern Iowa ready to help you with your technology needs.
Managed Services, Co-Managed Services, Backups, Cloud Solutions, Cyber Security, Networking, Surveillance Systems and more.  Contact Us today for more information on how we can help you.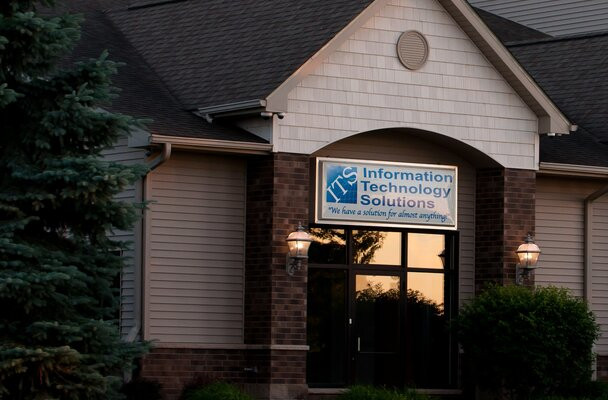 Other Technology Services
We Support Most Types of Technology
Who We Serve
IT Solutions serves businesses in a wide variety of fields including:
Why Partner With Information Technology Solutions
We have been taking care of businesses' technology needs since 1984.
Understanding Technology Terms
When you're considering working with IT Solutions or another technology company, it's helpful to do your research.
You may come across terminology that's new or confusing.
Let's even the playing field. We've "pulled back the curtain" to assist you when making any comparison between IT Solutions and other companies.